More than ever before people are working from home, and many of them are doing so for the first time … and figuring it out as they go. For some, it will be very challenging, especially if there are other family members at home. The following work from home tips are ones that I've been practicing for many years, and I'm sure they will immediately help make this transition easier for you.
Tip #1: Set Your New Schedule (And Then Stick To It!)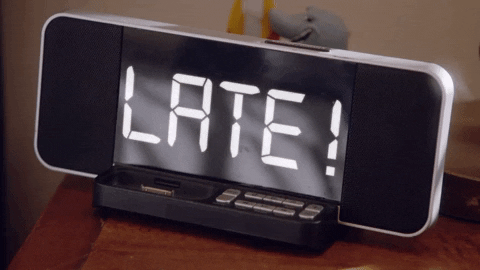 Whether you're used to working a Monday thru Friday, 9 to 5 job, or if you have enjoyed a more flexible schedule, it was still a schedule. In fact, I 'd venture to say that very few people are disciplined enough to get their work done without scheduling it.
Now that you're working from home, there are probably many MANY more distractions then there were at the office. Everything from the phone to the kids to the pile of dishes is going to be competing for your time and attention, making it very easy to procrastinate on actually working.
This can be especially problematic if you work for an employer that has trust issues about the whole "work from home" concept in the first place!
Remember, even something pretty loose such as "work from 6:00 AM until the kids wake up and then begin again around 10:30 AM when the baby takes his first nap" is still a schedule.
My recommendation is to set your new schedule and then do your best to stick to it.
Tip #2: Claim Your Space
If you're lucky, you have a home office or a spare bedroom that you can use while you work from home.
If you don't have a home office or spare bedroom, you may need to claim the dining room table!
To the extent that it's possible, find a way to claim a space and make it comfortable and yours.
You could also create a "mobile workspace" that you can pick up and move easily. For example, I have a laptop work station for my laptop and mouse (I prefer to use a mouse rather than the touchpad on my laptop) that I can easily move from room to room and then simply slide under the couch when I am done working to keep it safe. Depending on my mood, I might work in the living room, the sunroom, or even outside!
If I have any handwritten notes or paperwork, I keep them on a clipboard and shred them as soon as I'm finished with them so that they don't pile up, and I use Sticky Notes for Windows 10 so that I don't have any clutter.
With today's technology, most people don't even need a filing cabinet anymore. Embrace it!
Tip #3: Take A Shower And Get Dressed!
It's so tempting to stay in your jammies all day … and, I get tempted more often than I'd like to admit … but, I always feel better about myself and more productive if I take a shower and get dressed!
Following a routine is one of the best ways to stick to a schedule and actually get things done.
Tip #4: Let Other Know That You Are Working
One of the best work from home tips I can give you is to shut the door, if you can, or put up a sign "Quiet! Mom is working!"
When you are working in the office, you probably do not take personal phone calls as a general rule, and you probably do not have long text conversations with your family or friends. My suggestion is that you shouldn't do it when you are working from home either. In fact, pretend that your boss is in the other room and return calls after your work is done.
While you may not be able to turn your phone off entirely, you can let others know that you cannot talk right now because you are working. They will get the hint eventually and start calling you in the evening or on the weekend.
Tip #5: Avoid Distractions
Try to limit the distractions as much as possible, more for your own sanity than anything else. I've found that if you have a lot of distractions, it doesn't just make it difficult to concentrate, it makes you less productive. And, what tends to happen is that it takes twice as long to do half as much done.
Turn the TV off, put noise-canceling headphones on, make it a rule not to check Facebook during the day, etc. Do whatever you have to do to …
Tip #6: Plan Your Work Day
Let's face it … it is really easy to sit in front of a computer all day and get very little actual work done. If you want to accomplish things, you need to set goals for what you want to get done and you need a plan to attack those goals.
Make a list and prioritize it. Try to tackle more difficult tasks when you're the most focused with the least distractions. Put things into a calendar, if necessary. Obviously, tasks with hard deadlines need to come first.
Todoist is a to-do list organization tool that Dustin recommends. It has task management with Google calendar integration, so you can schedule tasks on your calendar if you want to.
Dustin also recommends Toggl to help you track how much time you're spending on specific tasks.
I use Trello to plan my work. I create a board for each client that I have and I create cards for each project. Within the card, I create a list for each task. It is a system that works for me, and that is the key … you need to find a system that works for you.
Tip #7: Take Breaks
Don't underestimate the power of breaks. Even 2-3 minutes every hour can just give you a moment to gather your thoughts or rest your eyes.
Dustin is a strong believer in the Pomodoro Technique, which is a time management strategy that breaks tasks into 20 min segments, and then you take a quick break to rest your eyes for a minute. Every four or five "Pomodoros," he takes an extended 5–10 min break.
Take a coffee break, get up and stretch, go for a walk, etc. Remember: taking regular breaks is good for your eyes, your posture, and your sanity!
Tip #8: Stay Connected To Your Co-Workers
One of the things that many people find the most difficult about working from home is that it can be lonely. One of the best work from home tips that I can give you is to make time to hang around the water cooler, so to speak.
With tools like Slack and Zoom, it is easy to stay connected to your co-workers, which will help give you a sense of normalcy and accountability.
Tip #9: Don't Forget To Clock Out
Just as it can be hard to get started, it can be hard to stop as well! Many people feel that they need to work "extra" to compensate for not being in the office; others can't seem to "put it down" when their office is right in their home.
Driving home is often a way to transition from "work" to "home" and you may be missing it more than you think. That "alone time" is often the time when you reflect on your day or plan your evening.
Taking a walk or even just meditating for a few minutes can help you make that mental shift and allow you to "turn your working brain off" so you can focus on the rest of your day.
Bonus Work From Home Tips: Take Advantage Of Extra Hours (If You Are Lucky To Have Them!)
If you're lucky, you may have gained a few extra hours during the week that you no longer have to spend commuting to and from the office. Whether it is one extra hour or ten, that's time that you could use for reading, relaxing, playing with the kids, etc.
You could even use that extra time to start your own blog!
We have lots of tips for new bloggers … and, of course, we've got you covered when it comes to choosing a social sharing plugin, now with even more buttons … and even a more button!! ????
Over To You!
Do you have any work from home tips that you would like to share with us? We'd love to hear from you! Please let us know in the comments below.